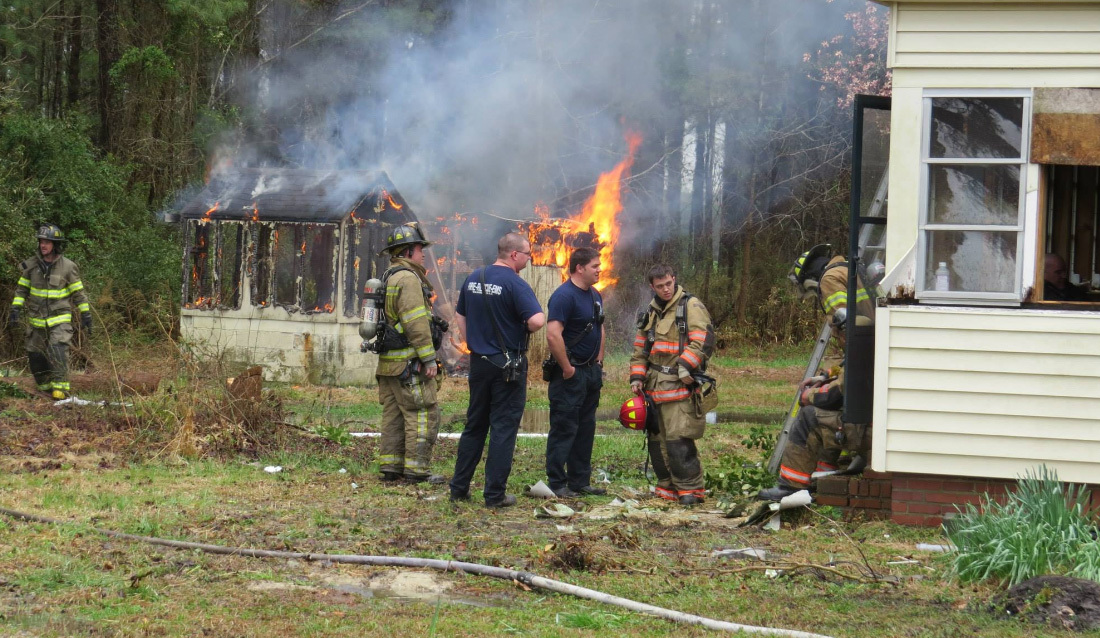 SERVING OUR COMMUNITY
The Old Ford Volunteer Fire Department serves the Old Ford area of Beaufort County. Our team of volunteer fire fighters step up and help their neighbors in their greatest times of need. We serve our community in a variety of ways, from fighting fires and responding to medical emergencies to responding to disasters and providing fire prevention education. We are dedicated to providing the citizens of the Old Ford community with emergency services.
LEARN MORE
BECOME A VOLUNTEER
Seven out of ten firefighters and emergency responders are volunteers. If you have the heart to serve your community, you have everything you need. Volunteering with the Old Ford Fire Department is a rewarding way to give back to the community and make a difference. Training is free and you will always be welcome. If you have questions, contact us and we will be glad to answer them.
APPLY NOW